We are keeping this week's briefing short, to focus on the question "what next?"
In the January edition of the Earth State Briefing, we set out an agenda for the emerging ReFi themes we planned to cover over the year, and asked the question:
Will 2022 be the year the world realises a new (Tokenised) Earth Economy is born? – wen Tokenised Earth Economy?
At the halfway mark of this tumultuous year, we have explored the themes of ReFi and the Tokenised Earth Economy in the context of Nature-based Solutions; Education; Impact Investment; Natural Disasters; Regenerative Agriculture; Financial Inclusion and Community Development; Decentralised Organisations; Green Energy; and creating Marketplaces for impact.
We believe that a powerful ReFi narrative is emerging, and with this, a growing people's movement that's all about scaling voluntary collaboration, for the good of humanity and regenerating the planet.
Concepts such as Nature-based Crypto Assets, Impact DAOs, Funding the Commons, and Green Pilled all becoming part of the language we use to describe the idealogical, cultural, sociological, technological, economic, and epistemological phenomenon that is Web3 purposed for social, economic and environmental sustainability, ecological regeneration, and climate action.
And then we have the crypto crash. Yet another demonstration of how the unsustainable debt-driven derivative financial economy based models that are causing traditional financial systems to fail, have failed spectacularly in the hyper-drive crypto economy. This is a stark reminder that the tools and technologies we create can do both good and harm, depending on how we use them.
Where to from here?
The developments over the past 6 months have been making us think hard about what purpose the Earth State Intelligence platform should serve going forward.
Now more than ever, we see the critical need to gather and share the evidence of what's working or not, and what are the real impacts of Web3 on the Earth State.
So we are taking pause to reflect and to gather your ideas, suggestions and advice about how the Earth State Intelligence platform should evolve.
We want to know should the primary purpose of Earth State continue to be gathering and sharing intelligence about ReFi and the tokenised Earth economy? What are the key value propositions that Earth State should deliver? Who should be the creators, custodians, contributors, curators, and stakeholders of Earth State? Should we organise as a DAO? H0w should this be governed and funded?
To help shape the future of Earth State Intelligence, we invite you to have your say and contribute your thoughts. We have partnered with Ethelo to provide a structured way of collecting your inputs, using their governance tool. We invite you to take this quick survey now, as as a fun way of acknowledging your contribution, by completing the survey you will have a chance to win a ReFi Punk!
Earth State Markets
Here's the latest intelligence on the tokens and markets that are contributing to and growth of the Tokenised Earth Economy and relevant to ReFi.
This week bullish El Salvador purchased an additional 80 Bitcoin. They are currently down 54% on their overall crypto position! Bullish Microstrategy purchased an additional $10 million Bitcoin, signalling the opposite of what critics have been warning could be margin-call territory for this all-in Bitcoin investor. FTX is potentially buying BlockFi for $25 Million in a fire sale, that's down 99% on its previous private valuation. FTX has walked away from a salvage deal with Celsius after looking at the state of their finances. The Nasdaq has had its worst start to a year ever; the Dow Jones had its worst start since 1962!
📈Reference Markets over the past week
📊Impact Markets over the past week
📉DAO Shares over the past week
ℹ️ Remember that DAO's with a rebase mechanism should be valued on their treasuries, and market cap increases are a more important metric than token prices, as high yields try to outpace price fluctuations.
🌱 Market Growth Signals
Mega-tonnes of Tokenised Carbon are being retired by Toucan Protocol as 4,500+ tonnes of nature-based carbon from the Lens Handle retirement challenge in collaboration with Lens Protocol & KlimaDAO.
RefiDAO is building momentum as one of the most popular projects in the recent Github GR14 crowd-funding round, with the support of a passionate ReFiDAOist community, that you should join if you aren't already a member.
The Gitcoin Giving Season Grants Round 14 was a huge success, with record-breaking community participation of over 44,000 contributors making just under 600,000 contributions to over 1,250 grants. In total, $4.9M will be distributed to public goods, of which $3.2M came from the combined matching pools and $1,7M contributed by the community.
Did you know that the top 4 projects were part of the Climate Round?
The Internet of Blockchains is scaling fast. With 48 chains now connected via IBC and over $1B in volume over the past 30 days, these are signs that the Cosmos ecosystem is not slowing down anytime soon.
More Web3 x Climate on the map as the Climate Collective continues to add more projects and protocols to its map of known entities that are building ReFi applications across Web3 ecosystems.
Earth State Gatherings
Not a week seems to pass without ReFi Summer bringing people together all over the world, to talk about Web3 for Climate, Social Impact, and ways of Funding the Commons.
Over recent weeks we have had ReFi Summer School, Celo Connect in Paris, and Funding the Commons in New York last weekend.
A highlight of the New York Funding the Commons event was this panel presentation by Mark Miller on the game theoretic rationale for why Web3 offers the only existential hope we currently have, to save humanity from ourselves and from the potential harms of AI, through large-scale voluntary cooperation.
Not afraid of the bears, at the same time New York also hosted NFT NYC – the "Superbowl of NFTs"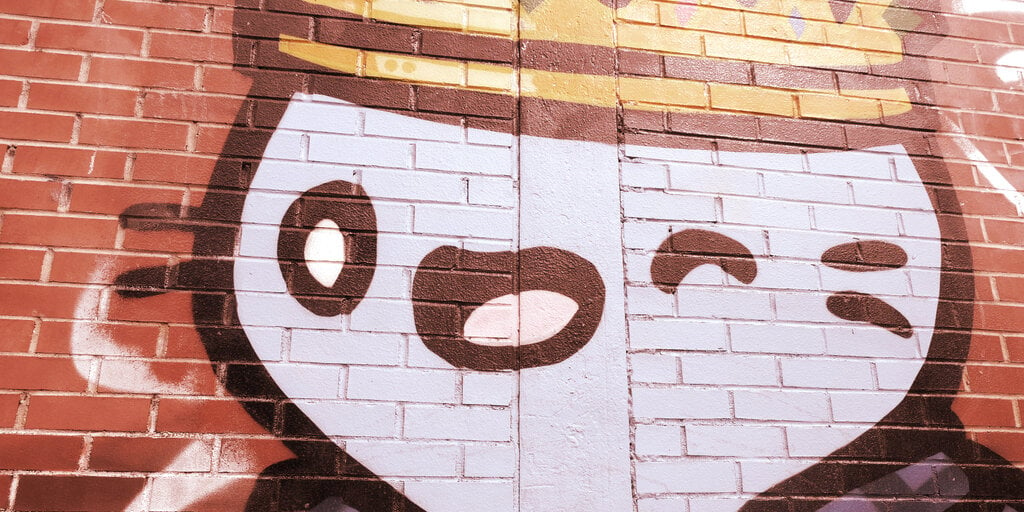 MRV is key to unlocking planet-scale regeneration. We want to bring together established actors, newcomers, top talent, and conscious capital to move MRV forward with integrity. - ReFi DAO
This week ETH Barcelona brings the community together in Spain for Change from 6-8th July to explore how blockchain technology can help build a sustainable world full of human potential.
Earth State Updates
Getting practical about Sustainable AI SustAIn has released its first magazine edition, getting real and cutting to the chase, including interviews with experts in the field of sustainable AI and practical examples of real-world impacts.
In the midst of a climate crisis, where everything is on the line, the discussion deserves more accuracy, more nuance, more scrutiny, and more evidence. There are ways to make AI more sustainable, reduce its resource consumption, include affected communities in its development, and respect people's autonomy.
🌍 For the Earth!
Web3, ReFi and The Tokenised Earth Economy seem more and more to be at the same time both an evolution and a revolution of technology, society, culture, and economy that the world needs. But we have to cut through the hype and become much more intelligent in our understanding of what are the real stocks and flows of digital currencies and what real impacts these are having on the real world, in the real economy, for real needs. Let's decide together what Earth State Intelligence we want to gather and share, and how best to achieve this going forward.

Join the weekly Earth State Twitter Space every Tuesday at 15:00 UTC, where we discuss what's moving in ReFi and the Tokenised Earth Economy.
---
This article is strictly educational and is not investment advice or a solicitation to buy or sell any assets or to make any financial decisions. For tax advice talk to your accountant. DYOR – Do your own research.