Speed and scale are critical in the race to societal, economic, and ecological regeneration. This week we are thinking about how launchpads and accelerators can speed up and scale the growth of ReFi ecosystems of capital, technologies, investors, innovators, solution-providers, and engaged communities.
To grow a ReFi ecosystem starts with a big vision. Then it's all about how to build a Sustainable (tokenised) Regenerative Economy, based on real products and services that produce measurable impacts.
A Launchpad for ImpactDAOs
We are seeing a fast-growing trend towards impact-focused startups launching as ImpactDAOs.
Now there's a decentralised accelerator for ImpactDAOs, with the ixo Launchpad going live to support organisations and coalitions that are building decentralised impact marketplaces, using the shared services layer of the Web3 Internet of Impact for governance, coordination, financing, and impact verification.
ReFi Accelerators
Regardless of how Web3 startups are legally structured, owned, and governed, to succeed they all ultimately need funding, technical resources, implementation expertise, supportive communities, and access to markets. This is where accelerators and launchpads can play a significant role.
We have begun gathering market research on the platforms that are helping launch Web3 startups and coalitions that are focused on sustainable socio-economic development, ecological regeneration, and Climate Impact.
DAOs as Entrepreneurial Ecosystems (for Impact)
With Web 2.0 it was all about creating platform ecosystems operated by central entities who extract value from the market by connecting producers with consumers. Think AirBnB, Uber, and just about all the other platforms that dominate the market.
But now Web3 is enabling the emergence of entirely new types of decentralised ecosystems, with new protocols of organising based on self-management, self-governance, and decentralised finance.
Our feature article this week provides a fascinating deep-dive by Simone Cicero (Boundaryless) into the differences and convergences between DAOs and Entrepreneurial Ecosystem Enabling Organisations (3EO).
The 3EO protocol for organising creates an ecosystem of micro-enterprises that share the same services platform, but have autonomous rights to make decisions, hire talent, and distribute compensation. The protocol seems relevant to how ImpactDAO ecosystems can be built and scaled.
DAO-2-DAO Deals
Prime Deals is a framework for DAOs to collaborate and negotiate in a neutral environment, creating verifiable and enforceable social contracts for anything from token swaps to funding joint ventures, and implementing joint initiatives.
With a recent announcement of a partnership between PrimeDAO and Celo, to help launch DAOs for delivering climate-related projects, this emerging collaborative ecosystem of Impact DAOs is going add momentum to the speed and scale of climate responses.
Earth State Markets
Here's your latest intelligence on the tokens and markets contributing to growth of the Tokenised Earth Economy.
Bitcoin closed red in May, its worst start to a year since 2018! We had a quiet week in the markets, with everything mainly trading sideways. However, the cypto space continues to build momentum. Binance has just raised $5oo million fund to invest in Web 3 and the fast-food franchise Chipotle now accepts cryptocurrencies in the US.
The Whitehouse turned up a notch in an attempt to reduce crypto mining's carbon footprint. The New York Senate just passed a bitcoin mining bill, blocking new proof-of-work mining operations powered by carbon-based energy sources for two years.
📈Reference Markets over the past week
📊Impact Markets over the past week
📉DAO Shares over the past week
ℹ️ Remember that DAO's with a rebase mechanism should be valued on their treasuries, and market cap increases are a more important metric than token prices, as high yields try to outpace price fluctuations.
💡
What are the Impact DAOs and Tokens you want to see included in the Earth State Market tracker?
Get in touch
to let us know!
Market Opportunities
Earth State NFTs
Open Forest Protocol, built on the NEAR ecosystem, uses NFTs to represent forestation projects by tracking their progress and growth over time.
NFTs allow the on-chain representation of assets like 'land' for projects like OFP which validates data from forests. This then allows us to tie all the data regarding these forest areas to their unique location and characteristics because the underlying asset is represented non-fungibly. - Rimberjack, community development lead at OFP.
Earth State Technologies
Teaching AI for Good. The AI+SDG Launchpad enables any school, college, university or research institute to easily create and manage a curriculum that bridges the gap between Data-Enabled Sciences and the United Nations' Sustainable Development Agenda for 2030.
"The Launchpad serves as a blueprint for single or multi-semester courses that allow students to engage with global challenges they are passionate about in a structured way."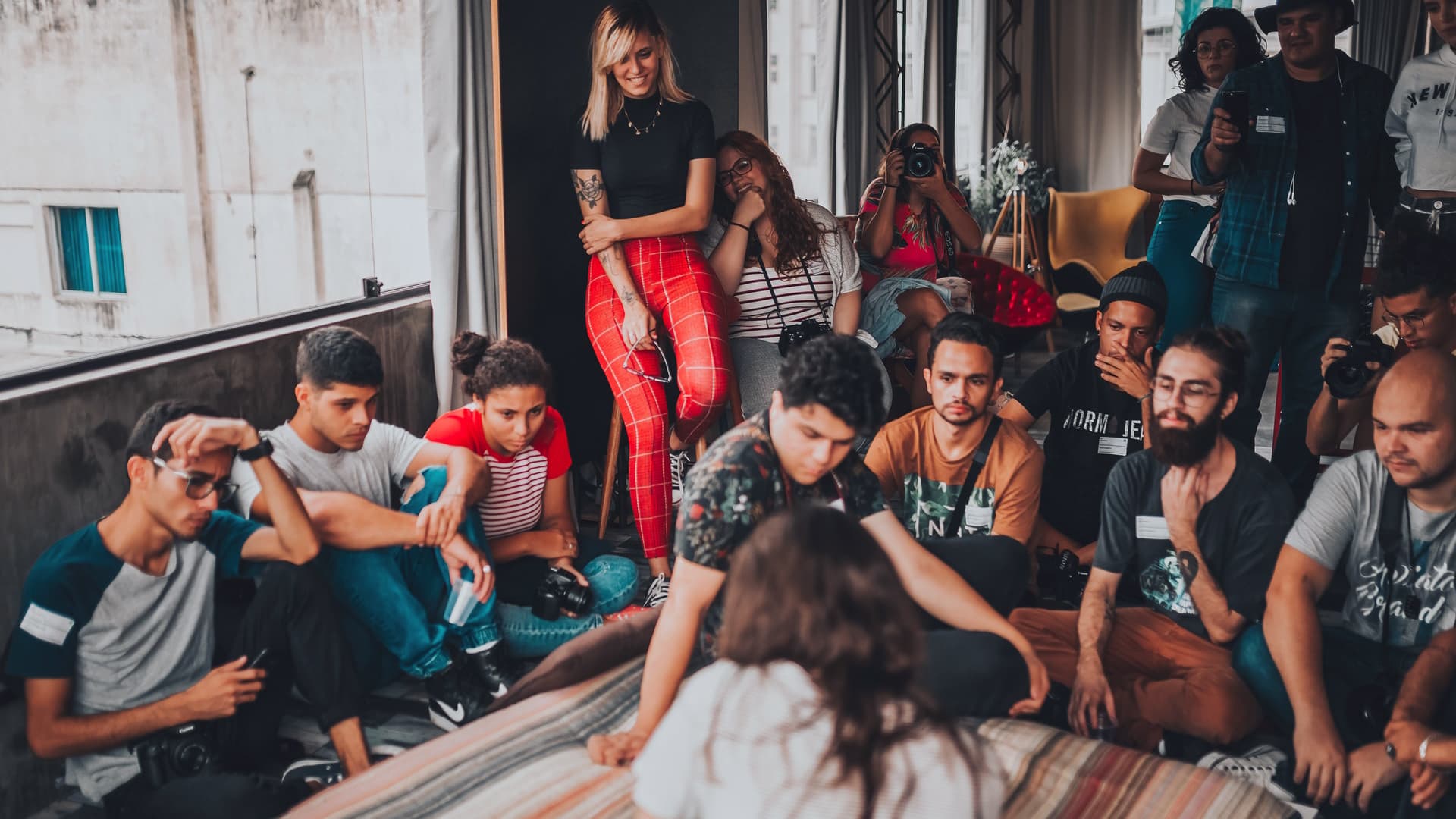 Earth State Culture
Pushing the frontiers of collaboration. Enspiral is a collective of individuals who not only believe in, but practice, new ways of organising. One person's version of Enspiral might be different from someone else's. It's a space to work together, inspire one another, and reach goals more coordinated and collective.
What's this thing called Enspiral?
Better Work. Together. Learn how the power of community can transform your business by reading their book, in which they share tools, methods and stories from the frontiers of collaboration.
Earth State DAOs
The Eden DAO founders believe that the first reserve asset of the 21st century will be carbon. They are creating a carbon coin that they believe could hyper-scale carbon removal and help create wealth for future generations. They are also currently experimenting with models to fund Climatech CO2 removal projects.
Future generations will look back at this moment and they will tell the story of how it all started today, right now, with a dream. Come #DRMwithus‍
Earth State Tweet of the Week
Earth State Deals
Flowcarbon a startup selling tokenised carbon credits on the Celo blockchain has raised $70M from A16Z, Allegory Capital, and General Catalyst. The investment included traditional equity and a $38M purchase of its token.
Earth News
The economic costs of Inaction. A new report by the Deloitte Center for Sustainable Progress (DCSP) revealed dragging out climate action could cost the world's economy $178T by 2070. In contrast, however, the global economy could gain $43T over the next five decades by rapidly accelerating the transition to net-zero.
Earth State Actions
Learn about the key differences between an NFT marketplace and an NFT launchpad in this recent article, written by Esther.
Read Why web3 matters? A great article by Charles Dixon from A16z.
Check out this interactive Impact DAO Network Graph, created by Carl Cervone.
Dive into Open Forest Protocol's new forest project operators, the latest being Climate Kakuma, a non-profit initiative committed to fighting climate change in that Kakuma refugee camp in Kakuma, Kenya.
🌍 For the Earth!
Decentralised coordination is the game-changer in the race to accelerate societal, economic, and ecological regeneration.
Join the weekly Earth State Twitter Space every Tuesday at 15:00 UTC, where we discuss what's moving in ReFi and the Tokenised Earth Economy. This week, we'll be talking about the newly launched ixo Launchpad alongside the first round of candidates!
---
This article is strictly educational and is not investment advice or a solicitation to buy or sell any assets or make any financial decisions. For tax advice, talk to your accountant. DYOR – Do your own research.