The secret of change is to focus all of your energy not on fighting the old, but on building the new. – Socrates
Access to Web3 is essential for ReFi and decentralisation to improve human coordination, scale capital flows and incentivise the investments and actions that are needed for real Earth state-change to be achieved, at Internet scale.
Earth Day is about creating global consciousness about the fragility of our planet and the need to protect Earth from humans, for human security, and the need for both economic and ecological regeneration.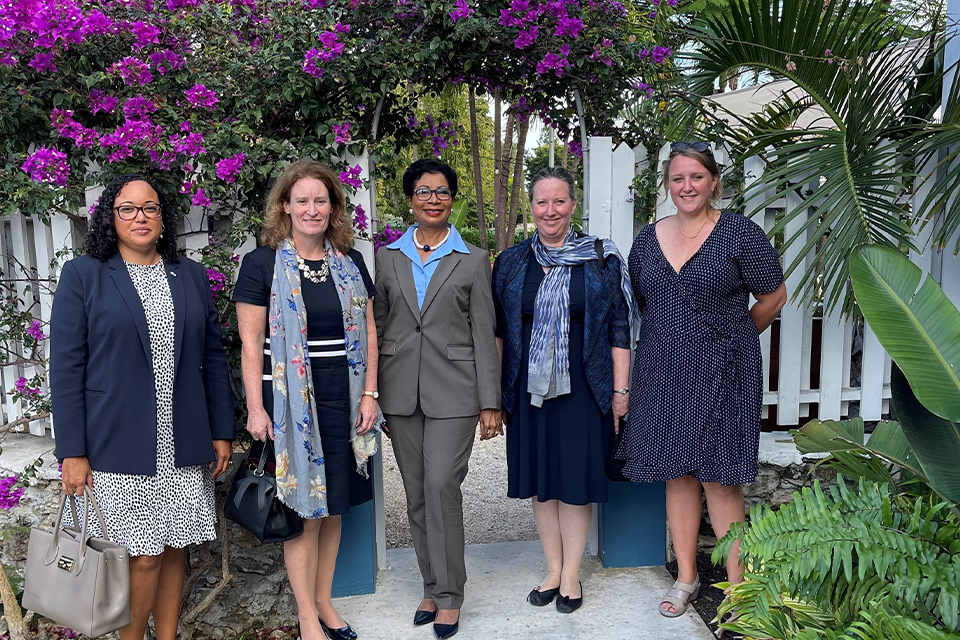 Access to Web3
In many places around the world, people have extremely limited access to the technologies, assets and tools that could improve their lives and give them self-sovereignty. With Web3, this has the potential to change.
Decentralisation and mobile technologies have the potential to provide access to ReFi on a much more widespread basis than is currently possible.
However, decentralisation and access must be carefully planned together with local communities and end-users, to be effective. Only by thinking about the needs of end users can we hope to achieve true access to ReFi for all. Let's look at what's changing.
Earth State Markets
Here's the latest intelligence on the tokens and markets that are contributing to growth of the Tokenised Earth Economy.
Overall the markets have been very choppy. Bitcoin showed some strength and shot above $43k. However, it was short-lived as the Fed's Jerome Powell spoke of potentially more aggressive interest rate hikes. The markets are pricing in 50bps in May, June and July. This aggressive stance dragged both crypto and traditional markets down.
In other news, Australia gets a Bitcoin spot ETF next week, which is bullish news. Coinbase launches its NFT platform to 89 million users. Did you know Coinbase has been down 55% since its IPO? BTC is down 26% over the same period!
Evmos is to relaunch on Tuesday after their chain broke. Will the EVM-enabled Cosmos chain bring in fresh buyers to the ecosystem?
The general sentiment in the crypto market is boredom. On-chain analysis shows long-term holders are in an accumulation mode where the risk/return rate tends to generate a good upside potential for this type of investor who is less sensitive to short-term noise. You can monitor the live Long Term Holder SOPR here.
📈Reference Markets over the past week
📊Impact Markets over the past week
📉DAO Shares over the past week
ℹ️ Remember that DAO's with a rebase mechanism should be valued on their treasuries, and market cap increases are a more important metric than token prices, as high yields try to outpace price fluctuations.
Market Opportunities
Get an Airdrop: The ETH layer 2 Optimism looks set to launch a token imminently. These could be huge. Pro tip, bridge to Optimism - LP in @HopProtocol; LP in @lyrafinance; Stake $SNX; Trade @kwenta_io; Deposit in @PolynomialFi.
Earn: Earn 30% on USDD on the Tron network! The stablecoin wars begin (coming soon).
Offset your carbon using this calculator by Dovu.
Farm: Earn a massive 156% APR on $IXO and $REGEN auto-compounded on the Sifchain DEX.
Trade: Become an airdrop hunter. Many protocols will reward you significantly with an airdrop just for using their platform. DYDX airdropped over $1 billion to its users. The trick is to find protocols without a token yet. Here's a great list of them!
Learn from this great read: Bitcoin for the open-minded skeptic.
Watch the documentary film from Oscar-nominated director Fernando Meirelles, "The Great Green Wall." Learn more about the efforts to stop land degradation and fight climate change.
Token Analysis
This week, we unpack Binance and find that this giant has a lot more going on besides being the biggest digital asset exchange in the world , with Romain's analysis of its $BNB token. We also take a look into data privacy and how the personal information we use to make financial transactions can become better protected.
Earth State NFTs
Women for Mother Earth. On Earth Day TheGreenGirls launched their NFT PAWS G2. This women-focused media source created the NFT Project to celebrate women and the planet. They have teamed up with Project Save Our Surf (PSOS) for this project.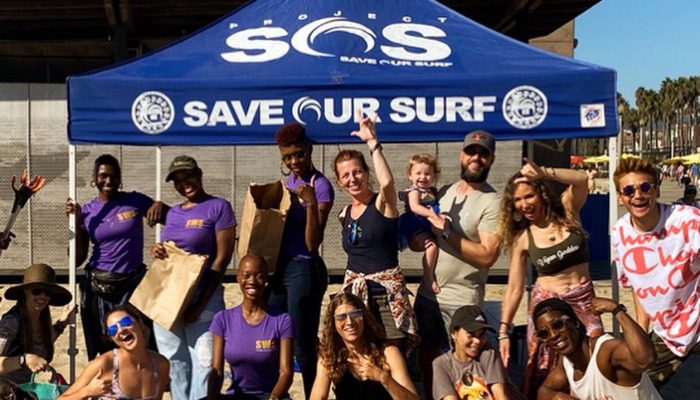 TheGreenGirls.com was launched by CEO Apple Levy in 2008 by women, for women, and focuses on all things eco-friendly. Both organisations dedicate their time and work to engage with communities for the purpose of planetary regeneration.
With each PAWS G2 NFT Mint, five trees will be planted to support reforestation in the U.S. via OneTreePlanted.org. Additionally, purchases will help support PSOS and its programs to help conserve marine life and ocean conservation. Some of these programs include monthly beach cleanups, clean water filtration installations and maintenance trips in over 15 countries.
Earth State Technologies
AI creating a bridge to imagination. Our children's minds inspire a window into a world view from a different perspective. The Antarctic Explorer is a new AI-powered learning platform where children populate it with questions like "what does Antarctica smell like?" The southern-most continent on earth inspires wonder, without a doubt. The Mawson's Huts Foundation created this interactive platform, providing hands-free availability to students with disabilities. Tech that inspires kids to care about Antarctica.
For more insights on how AI accelerates sustainability and empowers communities, watch:
"Today, we've made excellent progress in developing the platform. It's been a big learning curve for us, but ISW has done an outstanding job in putting it together using IBM Watson and cloud technology," says Greg Carter, Chief Executive Officer of Mawson's Huts and owner of an Antarctic tour company.
Earth States-Person
Based in Hong Kong, Dr. Tat Lam founded Shanzhai City after working in urban, informal and village developments throughout China for over a decade. He observed a pressing need for social development approaches that could address market and policy failures in rapidly developing countries. He is experienced in data literacy, in research on how technological solutions can empower grassroots communities, and in the implementation of social development projects. Tat has developed decentralised solutions for community development finance, community currencies, public-private partnership capital deployments, and impact management.
The division between the digitised and the undigitised world is the data divide. - Tat Lam
Read Tat's thought-piece on why Soft Infrastructure is essential for any data technology to work. Without digital literacy, the access gap will continue to widen and perpetuate human poverties.
Earth State Change
On Earth Day this week, ixo in partnership with Opera launched the Interchain Opera Mobile Crypto Browser Wallet integration with the Web3 Internet of Impact to communities around the world – from Hong Kong, to India, South Africa and Brazil.
This development means that access to the Internet of Impact is now already in the hands of millions of Opera users across the world, which provides Web3 builders significant rails into emerging economies. ‌‌‌
Earth State Culture
Art in the face of the climate crisis. All Living Things Environmental Film Festival (ALT EFF) provides a global platform for filmmakers to showcase their art to inspire and mobilise communities to create a sustainable future. They have partnered with Earth Day to take viewers through a journey of diverse environmental films, including indigenous tales, inspiring stories, meditative montages and hard facts.
With groundbreaking and compelling films, ALT EFF showcases the beauty of our planet and creates awareness on critical issues.
Earth State Tweet of the Week
Earth State DAOs
BasinDAO is launching imminently with the purpose of providing a collective investment into land ownership, carbon markets, and emerging eco-credit classes, to gain both financial returns and increase Climate resilience.
Our real asset projects create restoration, regeneration & conservation at scale, basin to basin.
Earth State News
Binance bans Russian users. The major restrictions being adopted follow the European Union's fifth package of sanctions against Russia. Restricted accounts can no longer deposit or trade using Binance spot, futures, custody wallets and staked and earned deposits.
The insect apocalypse. Climate change and intensive agriculture are the culprits in the significant loss of insect numbers. A recent study found that insect numbers have plummeted by half in some parts of the world.
Lead researcher, Dr Charlie Outhwaite of UCL, said losing insect populations could be harmful not only to the natural environment, but to "human health and food security, particularly with losses of pollinators."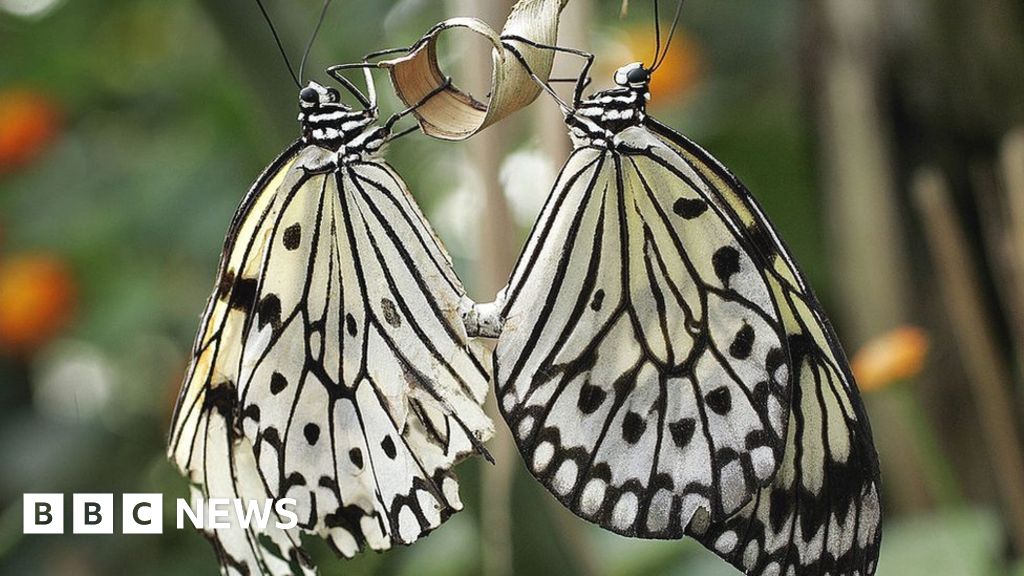 Russian crypto mining sanctions. The U.S. Department of the Treasury has taken action against BitRiver – the first time a crypto mining operation is being sanctioned.
Earth Gatherings
Regens Unite in Brussels for an invite-only 2-day conversation on May 19-20.
Earth State Actions
Watch this animated video on Community Inclusion Currencies (CICs), explaining how local token economies are enabling people to bootstrap or grow sustainable trading networks and to access banking services.
Read this critique of why Nature-Based Solutions are so underfunded, even though they are highly effective in making communities more resilient to climate change.
One study found less than 10 percent of funding for climate adaptation in least-developed nations went into projects that harnessed nature.
"Everyone accounted for, and everyone accountable."
Listen to Regen Network co-founder, Gregory Landua, discuss permaculture and how it can impact the financial world in episode 9 of the Green Pill Podcast.
"The aim of the "blockchain for good guiding principles" initiative is to establish a universal manifesto, a compass of sorts, created by and for the people and organisations that want to harness blockchain technology for good and achieve positive social and environmental impact."
Make a pledge in support of "a more Solarpunk world" through the Gitcoin Green Pill party.
🌍 For the Earth!
Without access Web3 and ReFi won't achieve its potential to improve human coordination, scale capital flows and incentivise the investments and actions that are needed for real Earth state-change to be achieved, at Internet scale. But we are now beginning to see progress in making these technologies more accessible in more places, where they are needed and with a focus on what users want.
Join the weekly Earth State Twitter Space every Tuesday at 15:00 UTC, where we discuss what's moving in ReFi and the Tokenised Earth Economy.
---
This article is strictly educational and is not investment advice or a solicitation to buy or sell any assets or to make any financial decisions. For tax advice talk to your accountant. DYOR – Do your own research.