It's Halloween and the crypto treats on offer don't come without their tricks! As we continue exploring the Tokenised Impact Economy together, let's take a moment to think about how we can stay safe and build a more secure state of the world.
When you Google this only gives you access to 3% of the Internet –proverbially the absolute tip of the iceberg.  We mostly have no idea about what lies beneath. Blockchain and AI expand the attack surface of these deep and dangerous waters.  
We chatted with Chad Douglas, a cybersecurity guru and White-Hat Hacker, to hear his thoughts about the threats and what communities are doing to secure us from the deep dark web.
Speaking of Hacking this is also about building and innovating! The Cosmos HackAtom hackathon was announced this last week and kicks off on 11th November for a month. This is going to be epic! This is the biggest HackAtom ever, with more than $1 million in prizes.
ixo has created the Earth category which challenges builders to connect with problem-owners to change the state of the planet by building modules, accessible apps and integrations for local currencies, self-sovereign identity, non-fungible impact tokens, verification oracles, decentralised impact exchanges, and earth intelligence data. Winners of each of these challenges under this category will receive rewards worth $50,000 and the opportunity to be boosted through the ixo Launchpad!!

Registration for hackathon teams is now open. Please spread the word!!
State of the World
We started our State of the World catalytic conversions with Chris Gee, when he spoke about the state of ESG investing, the great data divide, tokenising Hong Kong time-banks, and a vision for decentralised development finance.
These are all great examples of the real-world challenges and opportunities that can be tackled by teams in the HackAtom Earth Category!
Earth Landed
COP26 starts this week. The people are speaking. Polls show the rising demand for government action on the Climate Crisis.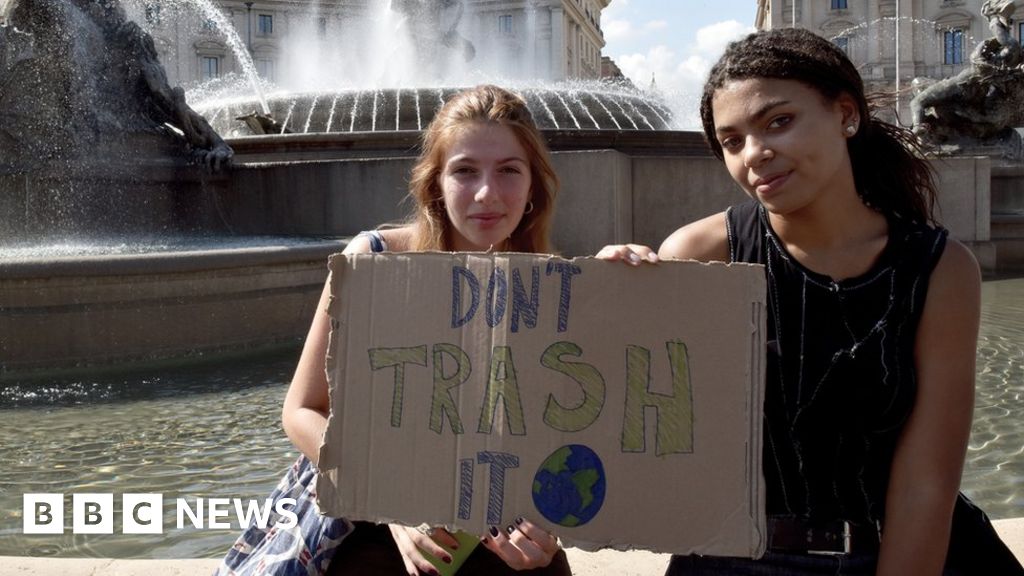 As the tide rises, are we finally witnessing seas of change? President Joe Biden unveiled a scaled-down $1.75 trillion spending bill on Thursday that received applause from some climate activists for its potential to shift towards a greener economy.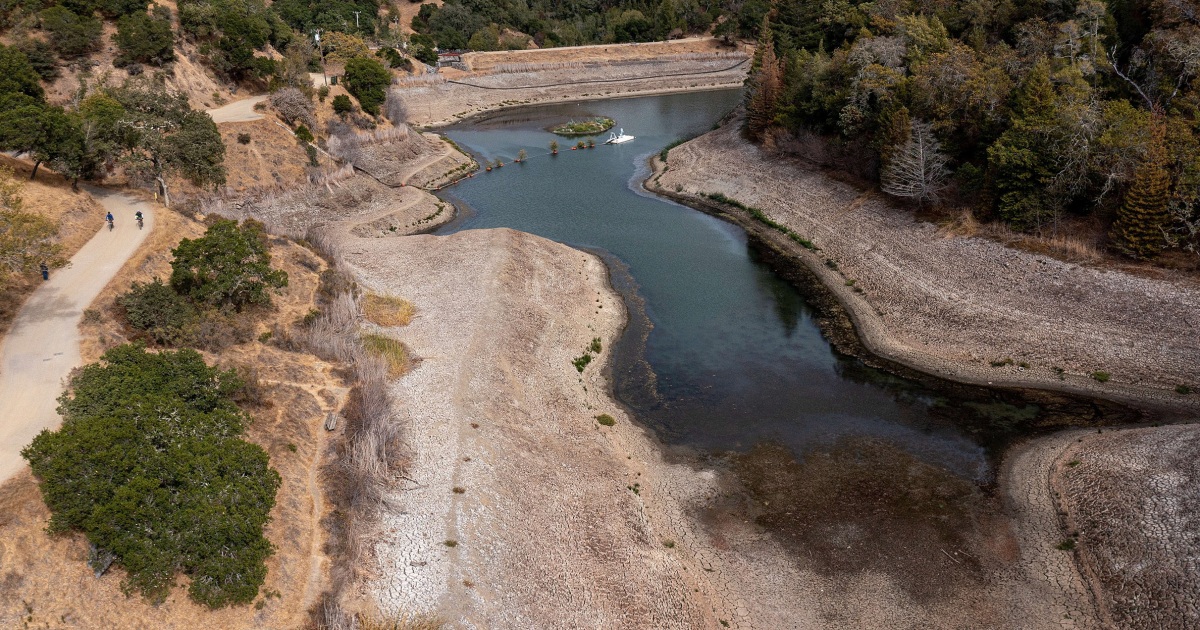 Earth Markets
Here's the latest intelligence on the tokens and markets which are contributing to growth of the Tokenised Impact Economy.
Market numbers 📊  
Big news in the cryptosphere this week was the rise of Shiba Inu, a meme coin with a slogan set a year ago to be the Dogecoin killer and now it has actually achieved this! One individual purchased $8000 of $SHIB last August. It's now worth $5.7 billion and they haven't sold anything. SHIB rose to 9th in total market capitalisation. Doge is at number 10. To put that into perspective, it's worth more than LINK, MATIC and ATOM combined.
A bit worrying how people are seeing cryptos as a casino, but on the upside, these games expose millions more people to the world of crypto –this time largely driven by TikTok! So there's a massive generational shift happening and we see this as creating the conditions for the Tokenised Impact Economy to rapidly rise to the challenges of improving the state of Earth.
IXO rocketing up 22.7% for the week as it makes its debut on Osmosis (IXO and OSMO Pool incentives in the high hundreds of APR% are live!)
BTC down 2.5% for the week at $61 000 but looking strong.
ETH up 6.8% at $4,350. It's looking like altcoin season is about to start!
ATOM up 12.2% for the week at $38.71
OSMO up 25% for the week at $5.60
REGEN down 10.7% at $2.53
LUNA up another 5.1% to $43.12
ROWAN (Sifchain) down 15% for the week at $0.29.
CRO up 11.7% at $0.21
KAVA down 1% at $5.62
SCRT exploded up 85% for the week at $9.78
JUNO up 40% for the week and hitting an all time high of $15.31 and settling at $14.82.
AVAX up 5.4% at $64.68
While we're at it, SHIB up 153% for the week and up 125 million % over the past 12 months.
Token Analysis
This week, Romain Neboit analyses Avalanche and the $AVAX token, finding that this is an important next-generation blockchain and decentralised smart contracts platform that has potential to change the state of the world by being built for the scale and transaction speeds needed for global finance. He's bullish on this asset.
Market opportunities
Join a community of builders, thinkers and artists who are working towards solving problems, including (but not limited to) fair global distribution of cryptocurrency.

Vote for ATOM liquidity farming incentives on the Cosmos Hub for Gravity DEX.
Earth Tweet of the Week
Earth Culture
Bringing some fun from the lab have you seen the Osmosis DEX Halloween Hack?
No one gets left out - claiming with nothing more than your set of retinas. Worldcoin is on a mission to reach mass adoption of crypto across the globe. They just launched a new global cryptocurrency that they envision giving to every human on the planet. And all one has to do is sign up and set your eyes on one of their silver Orbs to claim your share. Think about the cultural revolution!
Earth News
Keep emissions low by keeping gases in the soil. In Winnipeg, Manitoba, in Canada, the largest agricultural companies are being incentivised with new programs that keep atmosphere-warming carbon dioxide in the soil. Here comes Regen Network!
Mastercard steams ahead with the crypto train by announcing a new partnership.
Bitcoin broke a record All-Time-High, following the launch of the first Bitcoin EFT available to U.S. investors.
Earth Gatherings
Cosmoverse is almost upon us! Happening on 5-6th of November in Lisbon and Streaming Online.
The Interchain Earth Mission Unconference is being hosted by ixo on 7th November in Lisbon. This offers an afternoon of open-space ideation on how to build Cosmos into the leading sustainable and regenerative digital finance ecosystem. Places are limited, so secure your participation now if you're committed to joining.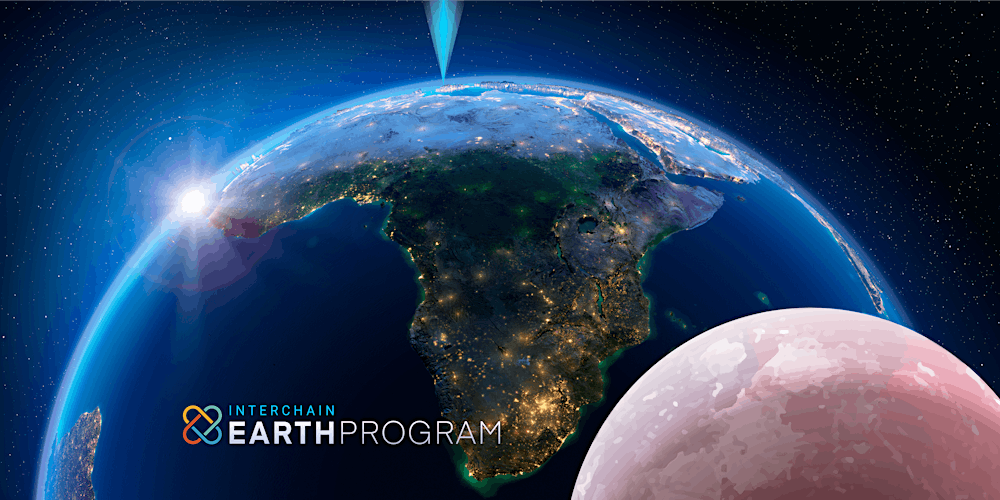 Earth Actions
Read about how climate change poses a massive threat of increasing conflict in countries in the global south.
Join the Regen Collective community and gain access access to contests, special airdrops and bug bounties. Members are also rewarded for creating content on social media and for engaging the community.
Listen up! The Planetary Regeneration Podcast with Gregory Laundua is back! Tune in to Episode 44: Wagmi or ngmi? Hope, doom and metamodern homesteading, with guests Jason Snyder and Matt Pirkowski.
Watch a debate about which is more sound money to get a sense of why there are maximalists. Our money is on the future Tokenized Impact Ecnomy!
Hack! Sign up now for the HackAtom Earth Prize and specific challenges that have been sponsored by ixo and Regen Network.

🌍 For the Earth!
Let's recognise the importance of cybersecurity and the need to each take measures to protect our crypto assets –eapecially as we introduce newcomers to the Earth State-Changing Tokenised Impact Economy.
Next week we will share intelligence on the Earth Mission Metaverse.