This week we deepen our intelligence on tokenised carbon markets and how blockchain technology is being used to scale responses to the Climate Crisis.
The upcoming COP26 in November has been described as the last chance for humanity to avert the existential threat of the climate crisis. This summit aims to "Unite the World to Tackle Climate Change". But the inaction of global leaders  even has the Queen of England irritated –which is probably a polite way of saying that if we rely on politicians to get us out of this precarious state, we are fucked!
Could tokenising carbon assets become the catalyst for the broader systemic change we have been yearning for?
Crypto enthusiasts seem convinced, as evidenced by the sell-0ut success and hugely anticipated launch next week of the Klima DAO fund.
Let's dig into the mechanics of tokenising carbon offsets and how DeFi can scale investments into carbon markets to innovate a whole new generation of financial products, with opportunities for anyone to become a stakeholder in this new economy –without reliance on central institutions and intermediaries. If you have a crypto wallet you can now buy, trade, invest in, and offset with tokenised Carbon assets.
State of the World
Raphaël Haupt from CO2KEN and co-creator of Klima DAO shares his belief that solving climate change, if we do it right, can have positive impacts on gender equality, education, biodiversity and more. Recorded just before the public launch of Klima DAO, Rapha's advice to "Just join a DAO" could not have been more prescient, as Klima DAO recently bootstrapped a large liquidity pool, rapidly grown a large community of avid stakeholders, and forged strategic alliances –including with Regen Network– ahead of their public launch next week.  
Earth States - Person
Gijs Spoor lives in an Intentional Community in the South of India and works with the Regen Foundation. With nearly two decades of hands-on experience, he believes tokenised carbon markets can benefit rural communities by collateralising tokenised local currencies with producer credits for "carbon farming" activities.
Earth Landed
Clean energy is the most compelling driver for sustainable prosperity and provides unprecedented opportunity for billions of people to be included in the low-carbon economy. Trade in carbon tokens could provide an additional financial incentive for communities to make the transition to clean energy. Experiments are underway  and over the coming months, we will be resporting here on which of these are creating the most promising Earth State changes.
If you know of a project and want to share your intelligence with the Earth State community, please land us a message in the Earth State Members Discord Channel.
Earth Markets
A major development is expected to boost the tokenised economy in coming days as the SEC seems set to approve a Bitcoin Futures ETF after announcing this week that "Before investing in a fund that holds Bitcoin futures contracts, make sure you carefully weigh the potential risks and benefits."
The crypto market surged to an all-time high on this signal, smashing through the $2.5 Trillion mark (now bigger than the market cap of Apple). ETFs could open the floodgates for institutional capital to flow into the crypto market.
Where will this capital go?
Market numbers 📊
BTC rocketed UP 10.3% for the week to $59419 and is attempting to break $60k.
ETH up 6.4% at $3,812 also looking to break $4k
ATOM down 7.4% for the week as we see most liquidity shifting to the BTC and ETH in the immediate-term
IXO rocketed up 60% in the early part of this week as the token became available on the Sifchain DEX then settled up 26% for the week at $1.26
OSMO down 10.8% for the week at $4.59
REGEN down 16.6% for the week at $3.12
LUNA down 19% for the week at $37.52 - Why include LUNA? A proposal passed enabling LUNA to integrate into the IBC. This will be the biggest project that is IBC enabled and brings in a decentralized stable coin $UST.
ROWAN (Sifchain) down 2.3% for the week at $0.47
CRO down 0.1% for the week at $0.18
KAVA down 11.8% for the week at $5.76
Token Analysis
The recently launched Kava Platform aims to connect the worlds largest assets, ecosystems and financial applications and serve as a decentralised bank.
Liquidity is the driver for this Bankless economy and now anyone can become a Liquidity Farmer. What does this mean and is it sustainable?
Market opportunities
Stake $KLIMA as KlimaDAO goes live on Polygon mainnet on Monday, Oct 18th 2021 at 8pm UTC.
Trade and earn yields of around 465% APY by adding liquidity to the IXO:ROWAN pool on the Sifchain DEX. Staking rewards on the Impact Hub network are still north of 80%
Earth Tweet of the Week
Earth Culture
ImpactNFT is Asia's first art exhibition demonstrating how non-fungible tokens (NFTs) can be a force for good.
Opening this weekend at Soho House in Hong Kong and runs from October 15-24, 2021. Curated by the Impact NFTs Alliance, in partnership with Project Ark, this high-profile event is supported by SCMP, Tatler, Earth.org, PR NewsWire, The Sovereign Art Foundation, decentralised finance platform MANTRA DAO, and RioDeFI.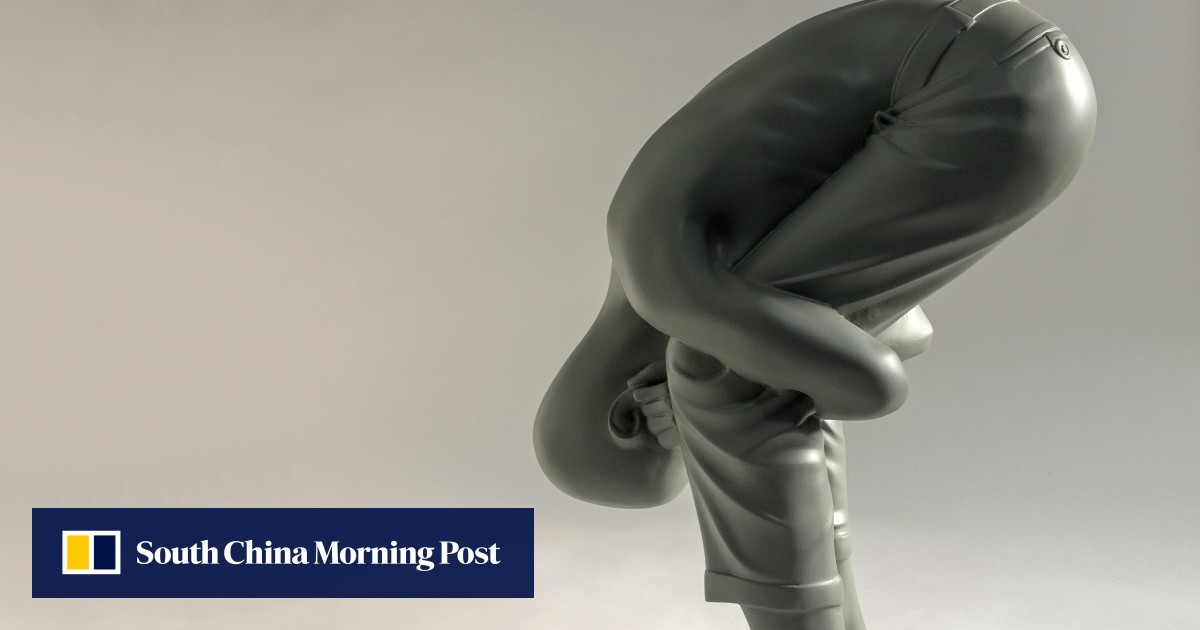 Earth News
The XPRIZE for Carbon Removal is the largest incentive prize in history with $100 million to be awarded for the most innovative solutions. Funded by Elon Musk and the Musk Foundation, .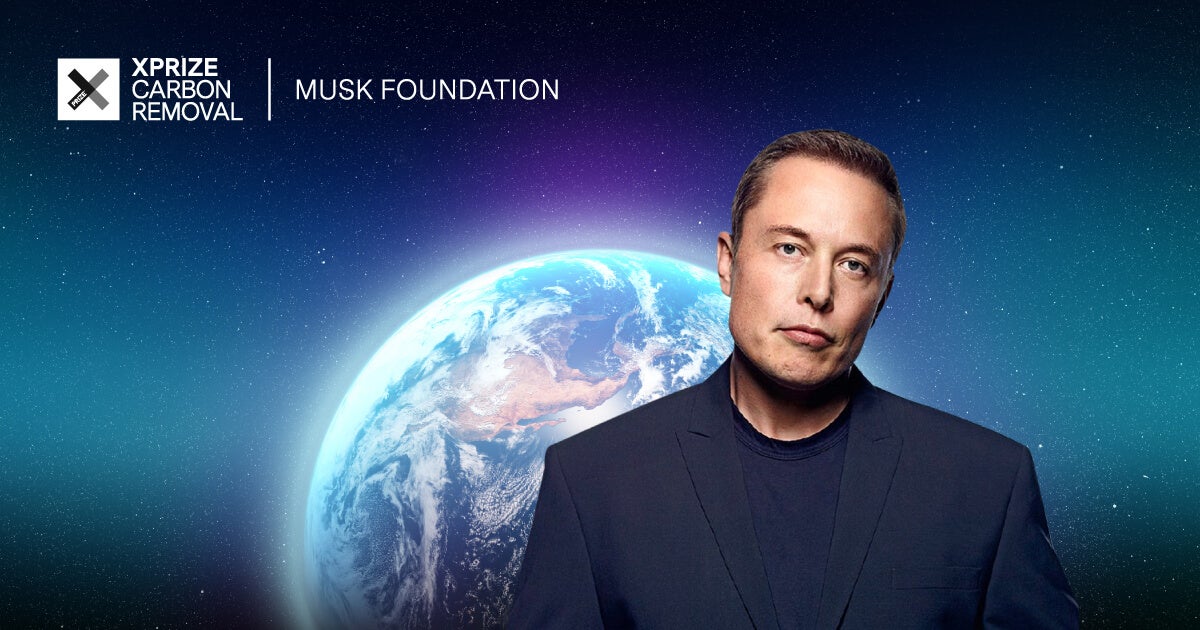 A $44m crypto industry investment to offset the carbon emissions of blockchain infrastructure was just launched by Ripple and Nelnet to offset over 1.5 million tons of carbon dioxide over the next 35 years. Is this a token amount, compared to what is needed, or a breakthrough for the industry?
Now calling it a Billion Dollar Market on the road to breaking records, the Voluntary Carbon Market is up almost 60% over last year, according to a new report by Ecosystem Marketplace.
Iceland has demonstrated its cool by unveiling of the world's biggest carbon sequestration plant –described as a landmark step!
Carbon Credits "Made in China" started trading on the China carbon market in July. A Singapore based startup has begun selling Carbon Neutrality Tokens, backed by these assets.
"The Great Unf**kening!" In Jimmy Kimmel's recent show he brought back the climate scientists interviewed in 2015 when the Paris Agreement was signed. The respected scientist did not mince his words: "Five years later, the planet is exactly as f**ked as we told you it would be!" But there's still hope. Jimmy's meme and call to action is that what we need now is "The Great Unfuckening!".
Earth Gatherings
Cosmoverse on 5-6th of November is the community-driven conference in Lisbon which will be attended by more than 500 delegates. A second batch of tickets was released last Monday and there's limited supply. Did you grab yours? Next week we will be giving away a ticket to one lucky Earth State Member. Earth State Members are invited to join an unforgettable experience during the conference, curated by the ixo team. Look out for your invitation!
The Earth Mission Design Workshop on 8th November in Lisbon offers an afternoon of open-space ideation for building Cosmos into the leading sustainable and regenerative digital finance ecosystem. Look out for your personal invitation from the ixo team this week.
Earth Actions
Join The biggest HackAtom in the history of the Cosmos, with a prize pool of $1,000,000 in $ATOM. A 1-month virtual event! The opening ceremony takes place on Nov 11th in Lisbon. Register now!
Learn about Applied Regenerative Economics, which is described as an interdisciplinary approach to building stable economies based on real work in the real world. No theories, just experiments and adaptations. This involves three primary interdisciplinary functions: + the responsible use of natural resources (ecology) + the responsible allocations of natural capital (economics) + the responsible transfer & measurements of natural value (ecocommons)
Debate whether the currently flawed Voluntary Carbon Markets (VCMs) are barriers, or services, for successful climate change action. What do you think?
Offset and calculate your company's environmental impacts through the Veridium Labs Natural Capital Marketplace.
Understand how Decentralised Climate Data is just the base layer for building new ecosystem of marketplaces and solutions for climate change. dClimate is the first truly open and decentralized marketplace of its kind, on which innovations such as parametric insurance can be built.
🌍 For the Earth!
Let's recognise these incredible developments in the technologies and markets for tokenised carbon assets and climate action as a tipping point that reveals the new narrative about blockchain technologies and tokenised economies for Climate action. Spread the word! Get your friends and followers to sign up and receive the weekly Earth State Briefing newsletter.
Next week we will share intelligence on Crypto-economic Mechanisms for Sustainable DeFi.
---
Not financial or tax advice. This article is strictly educational and is not investment advice or a solicitation to buy or sell any assets or to make any financial decisions. For tax advice talk to your accountant. Do your own research.